Are you browsing the details about report writing on sports day celebration? If yes, then you are at the right place. In this blog post, I will share a sample of how to write a report on sports day celebration that is held in your school. You can also add some details according to your preference such as your school name, college name, location, timing, etc.
So, without any further delay, Let's move toward report writing on sports day celebration in school.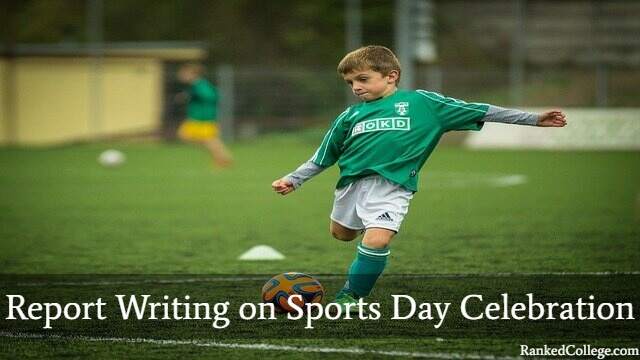 Write a Report on Sports Day Celebration in Your School
Topic:- Report Writing on Annual Sports Day in School.
Reported By "Your Name"
On Thursday last week, our school celebrated Annual Sports Day with great enthusiasm. On this special day, our district's DSO (District Sports Officer) Mr Ujjwal Kumar Sahu was our chief guest. The program started with prayer at 9:00 am. All the students and teachers were very energetic that day; enthusiasm could be easily seen in their eyes. Our chief guest arrived at 9:15 am and inaugurated our sports program by lighting the lamp. Various sports programs were organized by the School Sports Department on this day in which students participated according to their interests. All the games were organized in our school playground. Along with this, a stage was also made in the ground in which all the senior-most teachers, principal sir, and our chief guest were sitting. The first cricket match was held in which both students and teachers participated. After this many other sports were played which included football, kho-kho, volleyball etc. After all the games were over, there was a prize distribution ceremony in which all the members of the match-winning team were given prizes at the hands of our chief guest. And in the end, our chief guest also gave a motivational speech, in which he advised everyone to participate in the field of sports and also told many benefits of doing sports activities.