Want to do an ITI course in Mumbai? If yes, looking for the list of ITI Colleges in Mumbai then this article can help you. In this article, I will provide the list of ITI colleges in Mumbai along with their basic details.
However, there are more than 100+ ITI colleges running in Maharashtra state, and many best ITI colleges are coming from Mumbai. So, Mumbai has both government ITI colleges as well as private ITI colleges.
There are many ITI trade offered by ITI colleges. Students who have passed class 10th are eligible to pursue ITI trades. Some ITI trades can also be done by class 8th students.
Let's move to the list of ITI Colleges in Mumbai (Both Government and Private).
List of Government ITI Colleges in Mumbai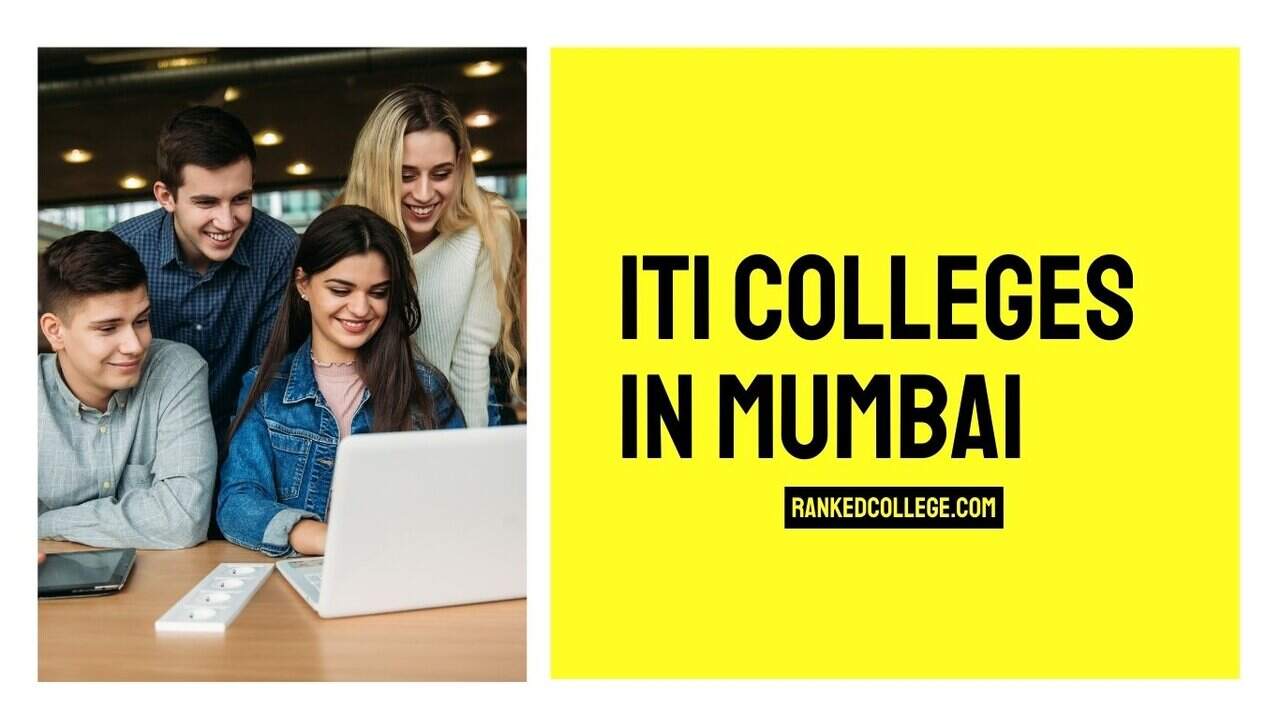 1. Government Industrial Training Institute Mandvi
| | |
| --- | --- |
| Established Year | 2009 |
| Institute Code | 0836 |
| Course Level | Certificate |
| Course Type | Technical and Non-technical |
| Contact No | 8097350670 |
| Email | ritimandvi.@yahoo.com |
| Address | C/o Elphiston Technical High School, Opp. Metro Cinema, Near St. Xavier's College, Mandvi, Mumbai 01. |
| Pin Code | 400001 |
| Trade Offered | Electrician, Fashion Technology, Fitter, Welder |
2. Government Industrial Training Institute (Women) Dadar
| | |
| --- | --- |
| Established Year | 1984 |
| Institute Code | 0064 |
| Course Level | Certificate |
| Course Type | Technical and Non-technical |
| Contact No | 022-24368581 |
| Email | iti.dadarg@dvet.gov.in |
| Address | 374, 5th Floor, Veer Savarkar Marg, Near Sahakari Bhandar Agar Bazar, Dadar (West), Mumbai |
| Pin Code | 400028 |
| Trade Offered | Electronic Mechanic, COPA, Information & Communication Technology System, Secretarial Practice, Dress Making, Painter General, Fashion Designing & Technology, Interior Decoration & Design, Basic Cosmetology. |
3. Industrial Training Institute Lower Parel
| | |
| --- | --- |
| Established Year | 1998 |
| Institute Code | 0065 |
| Course Level | Certificate |
| Course Type | Technical and Non-technical |
| Contact No | 02223016186 |
| Email | iti.lowerparel@dvet.gov.in |
| Address | Sitaram Mill Compound, BMC School, Ground Floor, Near BDD Chawl No. 9, N. M. Joshi Marg Police Station, Lower Parel |
| Pin Code | 400011 |
| Trade Offered | ICTSM, Basic Cosmetology, IDD, Electrician, FDT, Wireman, COPA, Electronics Mechanic |
4. Industrial Training Institute Dadar (General)
| | |
| --- | --- |
| Established Year | 2010 |
| Institute Code | 0064 |
| Course Level | Certificate |
| Course Type | Technical and Non-technical |
| Contact No | 02224210421 |
| Email | dadar_b@yahoo.in |
| Address | Veer Sawarkar Marg, Near Agar Bazar, Dadar (West), Mumbai |
| Pin Code | 400028 |
| Trade Offered | Electronics Mechanic, Technician Mechatronics, Mechanic Motor Vehicle, Computer Hardware & Network Maintenance, Information & Communication Technology System Maintenance. |
5. Government Industrial Training Institute Mumbai 11
| | |
| --- | --- |
| Established Year | 1941 |
| Institute Code | 0063 |
| Course Level | Certificate |
| Course Type | Technical and Non-technical |
| Contact No | 02223098550 |
| Email | iti_mumbai_11@yahoo.co.in |
| Address | 374, Sane Guruji Marg, Ghas Galli, Near Agripada Police Station, Mumbai 11 |
| Pin Code | 400011 |
| Trade Offered | CHNM, COPA, Carpenter, Desk Top Publishing Operator, Draughtsman (Mechanical), Draughtsman (Civil), Machinist, Fitter, Electrician, Interior Design & Decoration, Information Communication Technology System Maintenance, Electrician, Electronics Mechanic, Architectural Draftsman, Mason (Building Constructor), Sheet Metal Worker, Mechanic (Motor Vehicle), Mechanic Diesel, Plumber, Painter General, Mechanic Machine Tool Maintenance, Mechanic (Refrigeration & Air-Conditioning), Welder, Wireman, Surveyor, Tool & Die Maker, Technician Power Electronics System, Turner, Mechanic Medical Electronics. |
6. Government Industrial Training Institute Borivali
| | |
| --- | --- |
| Established Year | 1999 |
| Institute Code | 0070 |
| Course Level | Certificate |
| Course Type | Technical and Non-technical |
| Contact No | 02228697322 |
| Email | iti_mborivali@yahoo.com |
| Address | Malavani, Ekta Nagar, New Link Road, Kandivali, Mumbai |
| Pin Code | 400067 |
| Trade Offered | Mechanic Motor Vehicle, Electrician, Welder, Turner, Secretarial Practice English, Painter General, Food Beverage, Sewing Technology, Food Production, Interior Design & Decoration. |
7. Government Industrial Training Institute Mumbai 01
| | |
| --- | --- |
| Established Year | 2010 |
| Institute Code | 0834 |
| Course Level | Certificate |
| Course Type | Technical and Non-technical |
| Contact No | 02222690131 |
| Email | iti.mumbaiets@dvet.gov.in |
| Address | Metro Cinema, Near St. Xavier's College, Mumbai |
| Pin Code | 400001 |
| Trade Offered | COPA, Desk Top Publishing Operator, Computer Hardware and Network Maintenance, Information Communication and Technology System Maintenance |
8. Government Industrial Training Institute Andheri
| | |
| --- | --- |
| Established Year | 1963 |
| Institute Code | 0067 |
| Course Level | Certificate |
| Course Type | Technical and Non-technical |
| Contact No | 02226485999 |
| Email | itiandheri@yahoo.com |
| Address | 18th Road Khar (West), Mumbai |
| Pin Code | 400052 |
| Trade Offered | Plumber, Fitter, Electrician, Wireman, Mechanic Computer Hardware, Machinist, Mechanic Motor Vehicle, Carpenter, Electronics Mechanic, Welder. |
9. Government Industrial Training Institute Kurla
| | |
| --- | --- |
| Established Year | 1989 |
| Institute Code | 0068 |
| Course Level | Certificate |
| Course Type | Technical and Non-technical |
| Contact No | 02225134601 |
| Email | iti.kurla@dvet.maharashtra.gov.in |
| Address | Kirol Road, Vidyavihar Kurla Mumbai |
| Pin Code | |
| Trade Offered | Machinist, Fitter, Electrician, Welder, Electronics Mechanic, COPA, Mechanic Motor Vehicle, Draughtsman Mechanical, Mechanic Refrigeration & Air-Conditioning, Mechanic Radio & T.V., Draughtsman Mechanical. |
10. Government Industrial Training Institute (Minority) Chandivali
| | |
| --- | --- |
| Established Year | 2009 |
| Institute Code | 0837 |
| Course Level | Certificate |
| Course Type | Technical and Non-technical |
| Contact No | 02225630940 |
| Email | iti.chandiwali_pawai@dvet.maharashtra.gov.in |
| Address | Near Khandoba Temple, Mithagar Road Mulund (East), Mumbai |
| Pin Code | 400081 |
| Trade Offered | Electrician, Plumber Trade, Electronics Mechanic, COPA, Sewing Technology, Welder, Electrician, Wireman, Mechanic Diesel. |
11. Government Industrial Training Institute Mulund
| | |
| --- | --- |
| Established Year | 1971 |
| Institute Code | 0066 |
| Course Level | Certificate |
| Course Type | Technical and Non-technical |
| Contact No | 02221635735 |
| Email | iti_066@yahoo.co.in |
| Address | Balasaheb Thakurwadi, Mithagar Road, Mulund (East), Mumbai |
| Pin Code | |
| Trade Offered | Fitter, Wireman, Electrician, Machinist, Carpenter, Mechanic Motor Vehicle, Welder, Electronics Mechanic, COPA. |
12. Government Industrial Training Institute Govandi
| | |
| --- | --- |
| Established Year | 1989 |
| Institute Code | 0069 |
| Course Level | Certificate |
| Course Type | Technical and Non-technical |
| Contact No | 02225028039 |
| Email | iti.govandi@dvet.maharashtra.gov.in |
| Address | Kirol Road Near St Workshop Vidyavihar, Mumbai |
| Pin Code | |
| Trade Offered | Carpenter, Mechanic Motor Vehicle, Welder, Mechanic Refrigeration and Air-Conditioning, Mechanic Machine Tool Maintenance, Tool & Die Maker Press Tools, Jigs & Fixtures, Mechanic Radio & T.V., Electronics Mechanic, Mechanic Motor Vehicle, Wireman, Electrician. |
List of Private ITI Colleges in Mumbai
1. Bombay Technical School of Engineering
| | |
| --- | --- |
| Established Year | 1954 |
| Institute Code | 0049 |
| Course Level | Certificate |
| Course Type | Technical and Non-technical |
| Contact No | 02223881136 |
| Email | btse@refiffmail.com |
| Address | Angre Wadi, Near Sikka Nagar, V P Road, Girgaon, Mumbai |
| Pin Code | 400004 |
| Trade Offered | Draughtsman Mechanical, Draughtsman Civil |
2. Joseph Cardijn Technical, Industrial Training Center
| | |
| --- | --- |
| Established Year | 1968 |
| Institute Code | 0046 |
| Course Level | Certificate |
| Course Type | Technical and Non-technical |
| Contact No | 02224166244 |
| Email | jces@rediffmail.com |
| Address | Khashaba Jadhav Marg, Naigaum, Dadar (E), Mumbai |
| Pin Code | 400014 |
| Trade Offered | Fitter, Mechanic (Motor Vehicle), Turner, Electrician. |
3. Shree Manav Seva Sangh Sanchalit Smt. Savitriben and Shri. Nenumal Pardasani Private Industrial Trai
| | |
| --- | --- |
| Established Year | 2008 |
| Institute Code | 0617 |
| Course Level | Certificate |
| Course Type | Technical and Non-technical |
| Contact No | 02239351582 |
| Email | itc@shreemanavsevasangh.org |
| Address | Shree Manav Seva Sangh, 255/257, Sion Main Road, Mumbai |
| Pin Code | 400022 |
| Trade Offered | COPA, Electronics Mechanic, Architectural Assistant, Pre School Management (Assistant). |
4. Anjuman -I-Islam M.H.Saboo Siddik Private Industrial Training Institute
| | |
| --- | --- |
| Established Year | 1962 |
| Institute Code | 0025 |
| Course Level | Certificate |
| Course Type | Technical and Non-technical |
| Contact No | 02223001991 |
| Email | itc348_mumbai@yahoo.com |
| Address | M.H.Saboo Siddik Private Industrial Training Institute 8.Saboo Siddik Polytechnic Road, Byculla, Mumbai |
| Pin Code | 400008 |
| Trade Offered | Fitter, Mechanic Motor Vehicle, Draughtsman Mechanical, Mechanic Refrigeration and Air-Conditioning, Mechanic Diesel. |
5. Habib Technical Institute
| | |
| --- | --- |
| Established Year | 1984 |
| Institute Code | 0100 |
| Course Level | Certificate |
| Course Type | Technical and Non-technical |
| Contact No | 02223770506 |
| Email | habib.technical@gmail.com |
| Address | Principle Shaikh Hasan Shaida Marg, Kesar Baug, 6th Floor, Dongri Mumbai |
| Pin Code | 400009 |
| Trade Offered | Fitter, Welder Gas & Electric. |
6. Shardashram Vidyamandir, Industrial Training Center
| | |
| --- | --- |
| Established Year | 1984 |
| Institute Code | 0101 |
| Course Level | Certificate |
| Course Type | Technical and Non-technical |
| Contact No | 02224303062 |
| Email | svmitc@rediffmail.com |
| Address | Dr, Bhavanishkar Dadarkar Marg, Opp. Post Office, Dadar, Mumbai |
| Pin Code | 400028 |
| Trade Offered | Wireman, Fitter, Mechanical Draughtsman. |
7. Don Bosco Private ITI
| | |
| --- | --- |
| Established Year | 1965 |
| Institute Code | 0039 |
| Course Level | Certificate |
| Course Type | Technical and Non-technical |
| Contact No | 9372496695 |
| Email | dbitimumbai@gmail.com |
| Address | Don Bosco Centre for Learning, Opp. Premier Automobiles Road, Kurla (West), Mumbai |
| Pin Code | 400070 |
| Trade Offered | Plumber, Draughtsman Mechanical, Mechanic Two and Three Wheeler, Refrigeration and Air Conditioning Technician, Mechanic Auto Body Painting, Mechanic Auto Body Repair, Fitter, Electrician, Electronic Mechanic, Machinist, Mechanic Motor Vehicle. |
8. K.J. Somaiya Private Industrial Training Institute
| | |
| --- | --- |
| Established Year | 1988 |
| Institute Code | 0189 |
| Course Level | Certificate |
| Course Type | Technical and Non-technical |
| Contact No | 02221023417 |
| Email | kjsitc@yahoo.com |
| Address | Somaiya Campus, Behind Polytechnic Hostel, Somaiya Vidyavihar, Vidyavihar, Mumbai |
| Pin Code | 400077 |
| Trade Offered | Plumber, Welder, Electronics Mechanic, Electrician, Refrigeration and Air Conditioning Technician, Welder-DST |
9. Shri G.V. Gandhi Gurukul Private ITI
| | |
| --- | --- |
| Established Year | 1977 |
| Institute Code | 0058 |
| Course Level | Certificate |
| Course Type | Technical and Non-technical |
| Contact No | 02225017998 |
| Email | gvgitc360@rediffmail.com |
| Address | Tilak Road, Opp, Punjab National Bank, Ghatkopar (East), Mumbai |
| Pin Code | 400077 |
| Trade Offered | Draughtsman Mechanic, Fitter, Electrician. |
10. St. Francis Private Industrial Training Institute
| | |
| --- | --- |
| Established Year | 1964 |
| Institute Code | 0038 |
| Course Level | Certificate |
| Course Type | Technical and Non-technical |
| Contact No | 02228931323 |
| Email | francisiit@yahoo.co.in |
| Address | Mount Poinsur, Svp Road, Borivali (West) |
| Pin Code | 400103 |
| Trade Offered | Mechanic Motor Vehicle, Draughtsman, Electrician, Fitter, Turner, Automobile Technology, Automobile Engineering, Software Engineering, Paper & Printing Technology, Refrigeration and A/C Mechanic, Computer Hardware and Networking, Diesel Mechanic, Motor Mechanic. |
11. Aicmeu's Private Industrial Training Institute
| | |
| --- | --- |
| Established Year | 1992 |
| Institute Code | 0231 |
| Course Level | Certificate |
| Course Type | Technical and Non-technical |
| Contact No | 02225583792 |
| Email | itcaicmeus@yahoo.in |
| Address | Ideal High School Compound, D-Sector, Cheeta Camp, Trombay, Mumbai-88 |
| Pin Code | |
| Trade Offered | Mechanic Refrigeration and Air-Conditioning, Electrician. |
12. Fr. Agnel Private Industrial Training Institute
| | |
| --- | --- |
| Established Year | 1967 |
| Institute Code | 0042 |
| Course Level | Certificate |
| Course Type | Technical and Non-technical |
| Contact No | 02267114000 |
| Email | mushtaq12345@gmail.com |
| Address | Fr. Agnel Private Industrial Training Institute, Fr. Agnel Ashram, Bandstand, Bandra (West), Mumbai |
| Pin Code | 400050 |
| Trade Offered | Carpenter, Fitter, Draughtsman Mechanical, Turner, Mechanic Motor Vehicle, Electrician. |
13. Lalji Mehrotra Technical Institute
| | |
| --- | --- |
| Established Year | 1999 |
| Institute Code | 0508 |
| Course Level | Certificate |
| Course Type | Technical and Non-technical |
| Contact No | 8454965220 |
| Email | lmti@sar-la.in |
| Address | Lalji Mehrotra Technical Institute, Private Traini |
| Pin Code | 400060 |
| Trade Offered | COPA, Mechanic Refrigeration and Air-Conditioning, Draughtsman Mechanical, Architectural Assistant, Technician Power Electronics System, Network Technician, Fitter, Electronics Mechanic, Electrician. |
14. Shri Jemi M. Zaveri and Sri Roopchand Bhatia Pvt. ITI
| | |
| --- | --- |
| Established Year | 2014 |
| Institute Code | 0818 |
| Course Level | Certificate |
| Course Type | Technical and Non-technical |
| Contact No | 02228691220 |
| Email | zaveribhatiacollege@gmail.com |
| Address | Netajinagar, Bunder Pakhadi Road, Off Link Road, Kandivali (West) |
| Pin Code | 400067 |
| Trade Offered | COPA, Fitter, Pre School Management, Electrician. |
15. The Childrens Aid Societys Pvt. Industrial Training Institute Mankhurd
| | |
| --- | --- |
| Established Year | 1989 |
| Institute Code | 0166 |
| Course Level | Certificate |
| Course Type | Technical and Non-technical |
| Contact No | 02225559539 |
| Email | itccas@yahoo.com |
| Address | I.T.I. Agareadi Road, Mankhurd, Mumbai |
| Pin Code | 400088 |
| Trade Offered | Wireman, Electronics Mechanic, Fitter |